Skip to Content
Family Dentistry in Los Gatos, CA
At Aaron A Santos DDS, we know you want the best care possible for your entire family. We've spent decades providing responsible, committed family dentistry in Los Gatos, CA. We care for patients from toddlers age two to seniors, regardless of their oral health conditions. Our customized treatment plans ensure that you and your loved ones receive the special care you need. Families have trusted Santos Dentistry to keep their oral health in prime condition for over five decades.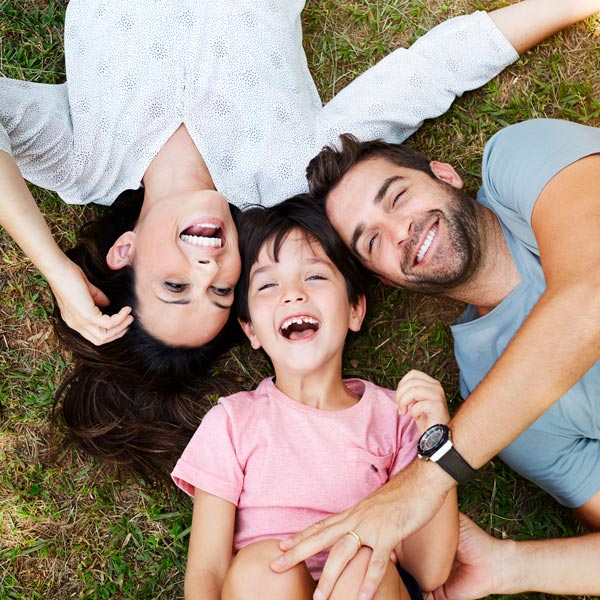 What Is a Family Dentist?
A family dentist is skilled and capable of treating patients of all ages and phases in life, including young children. Though many similarities between general and family dentists exist, they are two distinct fields. Not all general dentists have the training to provide pediatrics and dental care for children. Aaron A Santos DDS comprises dentists who've mastered both areas. Our family dentistry ensures that every adult, child, and senior in your life receives high-quality care, regardless of their oral health condition.
Our Family Dentistry Services
Do you want to get your child's oral health care and education started right? Aaron A Santos DDS provides many services for toddlers, adolescents, and teens. (The American Pediatric Association recommends children start to see a dentist at age two). Our goal is to provide the immediate services your child needs and teach them to practice good oral health habits as they age.
Twice-annual checkups and cleanings are essential for patients of all ages. They help maintain your child's oral health and development.
Cavities and Fillings
Cavities are common among children. Our services are designed to prevent them from occurring and care for teeth suffering from decay.
Fluoride and Sealants
Fluoride and sealants reinforce tooth strength. Our treatments make children's and adult's teeth more resistant to plaque and bacteria.
Periodontics treats gum infections and diseases. We provide preventative and maintenance care for children's gums, including scaling and root planning.
Some children need tooth realignment and repositioning early in life. Our ortho treatments provide children with straight, beautiful smiles.
Your Friendly Family Dental Practice
Aaron A Santos DDS treats every patient, regardless of their age or oral health, with respect and honesty. Every patient has unique oral health concerns. We customize services to fit every adult, child, and senior who walks through our doors. We provide patients with accommodations and an inviting staff to make them feel comfortable and genuinely cared for. Feel free to ask any questions and address concerns regarding your oral health. Our team will guide you through your treatments so you feel safe and confident from beginning to end.