Skip to Content
Invisalign® Treatment
Invisalign® treatment is a flexible alternative to traditional braces. Unlike braces, Invisalign® clear aligners can be taken out at any time during the day. Invisalign® aligners are also see-through, so patients don't look like they are in the middle of orthodontic treatment.
An iTero bite scan at no charge is included with your first Invisalign® appointment.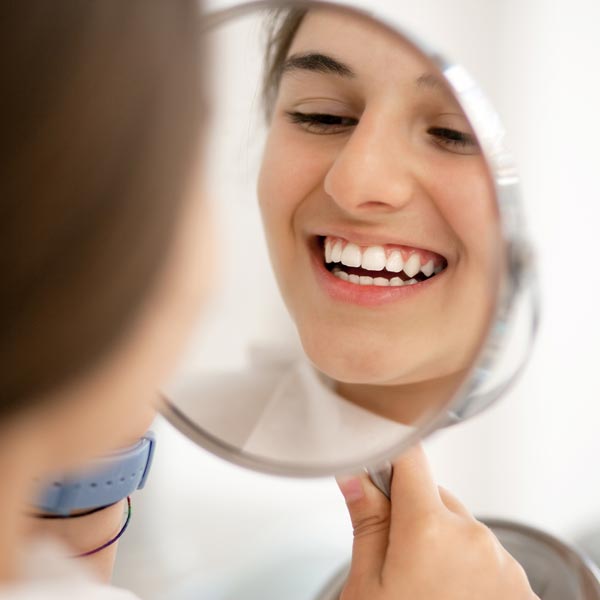 Invisalign® for Teens
Teenagers are enormous fans of the flexibility that Invisalign® treatment offers. Since Invisalign® trays are clear, they are hard to spot! Clear aligners make things like contact sports, school dances, and day-to-day life much easier because of their removability.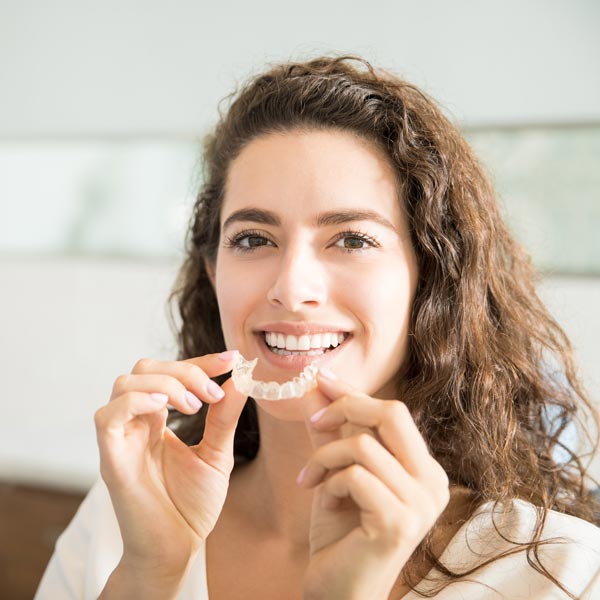 Invisalign® for Adults
Invisalign® aligners are a popular treatment option for adults who don't want to wear braces in professional, social, or formal settings. Unlike braces, the Invisalign® clear aligner system blends with the teeth—giving the illusion that the person wearing aligners isn't undergoing treatment. Trays can be removed at any time, including during meals and exercise.
Learn More About Invisalign®