Skip to Content
GloScience Teeth Whitening in Los Gatos, CA
The Teeth Whitening Dentist You Can Count On
Are you looking to enhance the radiance of your smile? Look no further. At Aaron A. Santos DDS, we offer advanced GLO Science™teeth whitening services that can transform your teeth, making them brighter and more radiant. Say goodbye to stained or discolored teeth and say hello to a confident, dazzling smile. Contact us today to schedule your GLO Science™ teeth whitening treatment and unlock the true beauty of your smile.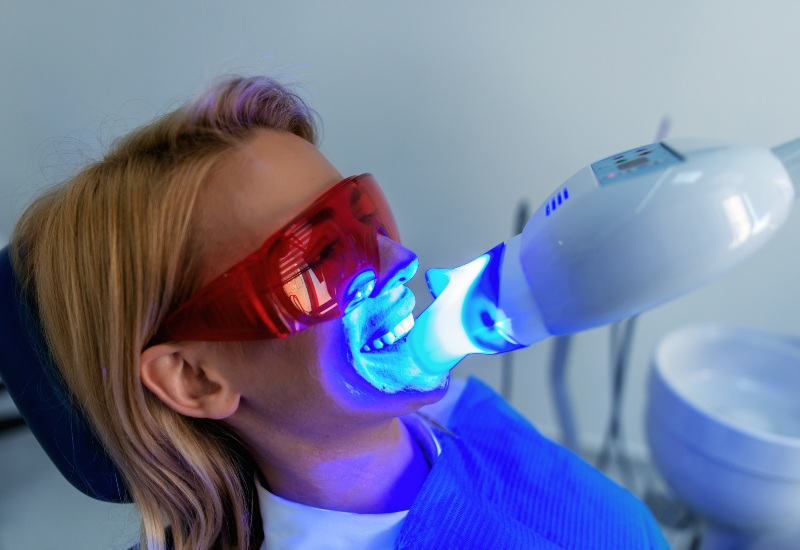 What Is GLO Science™ Whitening?
GLO Science™teeth whitening is an exceptional brand that has gained recognition for its patented, award-winning, and FDA-approved teeth whitening solutions. With their innovative approach, GLO Science utilizes a unique combination of heat and blue LED light to deliver faster and more professional teeth whitening results, all while minimizing the risk of sensitivity. This groundbreaking technology sets GLO Science™apart, ensuring a comfortable and effective snow teeth whitening experience.
How Does GLO Science™ Whitening Work?
The GLO Science™ whitening procedure is a highly effective, advanced teeth whitening treatment designed to deliver exceptional results. Using a combination of heat and blue LED light, the GLO Science™ system works to activate the whitening gel, accelerating the teeth whitening process. The procedure is safe and gentle, minimizing the risk of sensitivity often associated with traditional teeth whitening methods.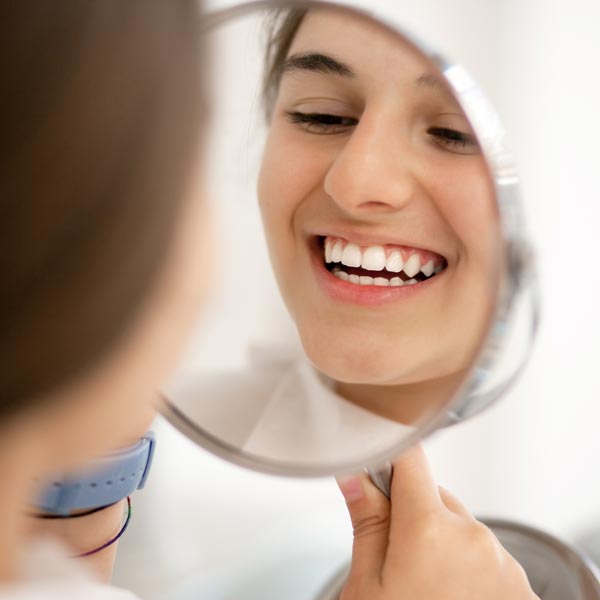 Options for GLO Science™Whitening
Discover the versatility and effectiveness of GLO Science™teeth whitening options, tailored to suit your preferences and lifestyle. Our range of effective GLO Science options include:
GLO In-Office Whitening – Achieve dramatic whitening results in less than an hour with our GLO amplifying mouthpiece. This advanced technology and warming heat accelerate whitening, providing safe and clinically proven professional results.
GLO Professional Strength Take-Home Whitening Kit – Whiten your teeth with the same professional GLO technology and high-strength whitening gel in the comfort of your own home. This kit can be used independently or to maintain the results obtained from in-office treatment.
GLO Vials – Pro Strength – Enjoy the convenience of whitening on the go with our GLO Vials. Brush on the whitening gel and let GLO do its magic. These vials can be used alone or with the GLO device for enhanced results.
The GLO Science™ Whitening Procedure
The procedure begins with a complimentary consultation to address any questions or concerns. If you decide to proceed with the treatment, a GLO Science™dentist will carefully examine the condition of your teeth and gums to ensure they are suitable for whitening. Once you are ready, the treatment will commence. Protective materials are used to safeguard your gums and mouth, and a "Before" picture is taken to document the initial shade of your teeth. The GLO Science™whitening gel, specifically designed for professional use, is applied to your teeth, and activated using the accompanying light source. The process involves three 7-minute applications over the course of an hour. Finally, your after photos are taken to capture a significantly whiter smile.
What Is Included in the GLO Teeth Whitening Kit?
The comprehensive GLO Science™ deluxe teeth whitening kit encompasses all the essentials for a successful tooth whitening experience. It has an advanced LED mouthpiece featuring heat technology, ensuring professional-grade performance. For convenience, a travel and storage case are provided to protect the components when not in use. The kit also includes a blue light remote control for easy operation. Prior to the whitening process, a pre-application lip balm treatment is included to provide added comfort and nourishment. The whitening gel is delivered in G-Vials, offering precise application and effective results. A user manual with detailed instructions and a shade guide is provided to ensure proper usage and track your progress. Lastly, the kit has a power adapter and USB cable for effortless charging.
Why Choose Aaron A. Santos DDS
At Aaron A. Santos DDS, our dedicated team is here to help you achieve a radiant, white smile that you can be proud of. Don't let stained or discolored teeth hold you back from smiling with confidence. Experience the transformative power of GLO Science™teeth whitening, backed by our years of experience and commitment to excellence. Take the first step towards a brighter smile by contacting us today to schedule your appointment. Let us help you unlock your smile's full potential and embrace a more vibrant, self-assured you.